Streaming 24 hours a day:

KSFP is a low-power community radio station, launched in August 2019, offering a mix of original local and national talk radio including news, public affairs and storytelling programs.
KSFP broadcasts on 102.5 FM from Sutro Tower, between 4 and 10 a.m., and between 4 and 10 p.m, seven days a week. At other times you can hear KXSF, another station operated on the same frequency by San Francisco Community Radio, which specializes in independently produced music and culture programming.
"Civic" from the San Francisco Public Press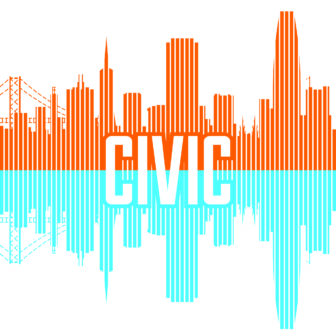 KSFP's marquee daily public-affairs show, "Civic," is hosted by Laura Wenus and produced by Mel Baker, airing weekdays at 8 a.m. and 6 p.m. Part talk show, part field reporting, the program delves into topics in the news and unpacks past and current Public Press investigative reporting.
Other programs
Open Studio
We curate additional local audio programing of less than half an hour in length throughout the week on KSFP's Open Studio.
Supporters
This project was made possible by financial support from hundreds of Public Press members, and from generous grants from the James Irvine Foundation, the California Endowment and the Ethics and Excellence in Journalism Foundation, among other institutional supporters.
If you are interested in learning more or want to participate, send an email to radio [at] sfpublicpress [dot] org.